Study the course Write a CMS in PHP to learn how to develop well structured web sites with a content manager. This manual is a step-by-step description of the elaboration process of iZend.
Download iZend on GitHub.
The Magic Bus is a unique means of exchanging information between separate processes, locally or remotely. Integrate in your applications, whatever their programming languages, a sophisticated, yet simple to use, reliable transport layer.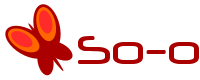 So-o defines a functional layer which adds an object-oriented programming model to a structured programming language. Inspired by Smalltalk, So-o is complete, simple and light, easy to understand.


Learn how to program in C the dialog in SSL between a client and a server. Write a first program which displays the digital fingerprint of the certificate of the server then a second program which sends a GET request to a server in HTTPS and displays the response. Finish with a program which shows how to organize the exchanges in SSL between a client and a server in memory.